Being Positive Means Nothing If You're Denying The Truth …
March 25, 2021, 7:30 am
Filed under:
A Bit Of Inspiration
,
Advertising
,
Agency Culture
,
America
,
Attitude & Aptitude
,
Authenticity
,
Brand Suicide
,
Comment
,
Communication Strategy
,
Confidence
,
Consultants
,
Creative Brief
,
Creative Development
,
Creativity
,
Culture
,
Devious Strategy
,
Diversity
,
Education
,
Egovertising
,
Emotion
,
Empathy
,
Equality
,
Fake Attitude
,
Focus Groups
,
Fulfillment
,
Honesty
,
Innocence
,
Innovation
,
Insight
,
LaLaLand
,
Management
,
Marketing
,
Marketing Fail
,
Planners
,
Planning
,
Point Of View
,
Professionalism
,
Relationships
,
Relevance
,
Resonance
,
Respect
Toxicity.
It's a great word to describe a terrible thing.
It perfectly captures the strategy so many companies, people, governments have adopted to get ahead regardless of the cost.
But what a cost it is.
As the stories of Corporate Gaslighting highlight, it is destructive, debilitating and harmful and its rightfully being called out more and more.
However one of the byproducts of this rightful shift has been the increasing number of companies and agencies who will only accept 'the positive'.
I'm not talking about them wanting to offer optimism in a challenging world, I mean they are actively dismissing or ignoring anything that they deem as bringing negativity into the conversation.
Questions about decisions.
Realities about their audiences.
Considerations about the categories.
No … no … no … no … no!!!
It's the ultimate sign of privilege. Not to mention arrogance. An ability to simply close eyes and ears to the realities millions face every single day, just so they can continue living in their own Disneyland of the mind.
Actually Disneyland isn't right, because their stories involve struggles and challenges … so we're talking about organisations who make Disney look negative.
Jesus Christ!!!
And yet in the same breath, they will wax lyrical about wanting to have 'deeper connections with their customers' as well as 'living their brand purpose'.
Of course it's complete bollocks.
Deeper understanding equates to 'how can we sell more stuff to them'.
And brand purpose is …. well, you know my view.
Can brand purpose have value?
Absolutely.
But brand purpose isn't something you can 'invent' on a whim.
Nor is it a marketing tool to drive sales.
And it absolutely isn't about saving the world.
It can be.
For some.
But it probably isn't for most.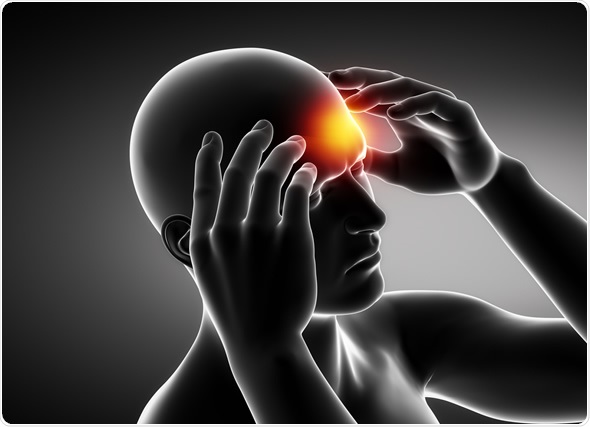 Which is why pharmaceutical companies saying stuff life, 'We exist to rid the world of pain' … makes me laugh so much I get a headache.
The reality is pain makes these companies oodles of money. The last thing they will ever want to do is rid the world of it.
And you know what … I'm cool with that.
Pain happens and they help it stop.
Cool.
But to say they want to get rid of it all?
Forever?
Are they forgetting how pain can actually be useful to people.
How it can help us understand our limits?
Can guide us to better decisions?
Without pain, can you imagine the trouble we would be in?
Which all explains why I – and shitloads of the planet – don't believe a word they say when they, and countless other companies in countless other categories, go on about 'their purpose', especially when it's obviously the total opposite of what funds their business?
And yet this delusional positivity of purpose is everywhere.
And what's worse is we're seeing more and more companies and agencies actively celebrate it, encourage it and demand it.
I cannot tell you how many planners I've spoken to about not being allowed to bring truth to their meetings and conversations.
I talked a lot about this – and the reasons behind it – in my rant at WARC, but it still blows my mind that companies and agencies expect planners to adopt this approach when it's literally the opposite of what our jobs are about.
Planners are not blind cheerleaders.
We liberate through filter-free truth.
That means we're supposed to question, challenge, have a hint of cynicism, push buttons.
Not to be dicks, but to help you be better.
It you want a planner to just accept whatever alternative reality you live in, go hire a bunch of Alexa's.
You can say as much as you like that …
"We don't really have competition".
Or
"We don't like negative insights"
Or
"We don't want to talk about negative comments about us"
… but that doesn't mean we should just accept it.
I don't get why some people have this belief questioning is wrong.
At its most basic level, questioning is about wanting to understand more and surely that's a good thing.
And even if we challenge what we're hearing … it's not to cause upset, it's to get to truth.
Real truth, not corporate.
The truth that helps create great work. Not just in terms of creativity and cultural resonance … but commercial value.
If you don't want to hear that, then frankly, you don't want to grow. Or evolve. Or do something that can genuinely mean something.
Anyway, the reason for this post is because I was recently talking to a couple of creative mates of mine and they introduced me to the most perfect expression for this new attitude of only wanting and accepting 'the positive'.
It's this …
Oh my god, how good is that!!!
I cannot tell you how much I love it.
Not just the expression of Toxic Positivity, but the definition.
"The belief no matter how dire or difficult a situation is, people should maintain a positive mindset. It's a "good vibes only" approach to life."
Both are utterly, undeniably, absolutely bloody perfect.
Because both are utterly, undeniably, absolutely bloody true.
When I heard it, it immediately helped explain why I found so many things in LA, so annoying.
Don't get me wrong, there were amazing people there. And the country is amazing in many ways.
I absolutely feel a deep sense of gratitude for the experience my family and I got to have there.
However quite a lot of people I met had this ability to blatantly ignore reality in favour of repetitively repeating some superficial and delusional positivity while trying to look like they weren't annoyed when I asked what the hell they were talking about.
Even the mere suggestion that everything was not quite as perfect as they are trying to claim was met with an icy smile.
I think I've written about it before, but America taught me the difference between truth and honesty.
For me, truth is often uncomfortable.
It doesn't mean it's done to be harmful, but it does force situations to be seen, explored, discussed and dealt with.
But honesty – at least the version of it I experienced in the US – was different.
Honesty there, was truth with so many layers of sugar-coating on it, you didn't taste any bitterness or sharpness.
What it meant was everything was designed to be easy to swallow … to give the impression of openness without being open.
Silicon Valley are particularly good at this approach.
White people – dealing with issues regarding race – are exceptionally good at this approach.
An ability to ignore reality by communicating an alternative version of it.
One that bursts with positivity and happiness. And if they could add a Unicorn to it, they would.
But it seems Toxic Positivity is becoming more and more prevalent.
And while the picture above shows Zuckerberg, it's not specifically about him.
It's about any organisation who deals with the raw realities of life with a thin, pained smile while they slowly and calmly explain to you everything is great and everything their company does is great and to even suggest otherwise – even if it comes from a desire to help make things better – is an act of intolerable aggression.
As much as toxic negativity is a dangerous act, so is toxic positivity.
It denies the truth for the people who need it the most.
And while I get why some companies would rather not deal with that, actively shutting it down to spout some inane and delusional 'happy clappy' message is equally as destructive, debilitating and harmful as it's more negative cousin.
The reality is truth and transparency makes things better.
Nothing shows greater respect than giving someone objective truth for the single reason you want them to succeed more powerfully.
I appreciate it might not always be easy, but it's always worth it.
Don't Want Something So Much That You Do Something You Don't Want …
January 21, 2021, 7:30 am
Filed under:
A Bit Of Inspiration
,
Advertising
,
Agency Culture
,
Attitude & Aptitude
,
Authenticity
,
Brand
,
Brand Suicide
,
Business
,
Comment
,
Confidence
,
Content
,
Context
,
Craft
,
Creativity
,
Culture
,
Cunning
,
Cynic
,
Differentiation
,
Distinction
,
Emotion
,
Empathy
,
Experience
,
Finance
,
Fulfillment
,
Honesty
,
Hope
,
Imagination
,
Immaturity
,
Innocence
,
Innovation
,
Insight
,
Loyalty
,
Management
,
Marketing
,
Perspective
,
Planning
,
Point Of View
,
Positioning
,
Premium
,
Professionalism
,
Relationships
,
Relevance
,
Resonance
,
Respect
,
Standards
,
Wieden+Kennedy
When I was at cynic, I wasn't allowed to talk money with clients.
The main reason for this is that while I like money, I like doing weird and wonderful things more … so I used to agree to terrible terms just because I wanted to make sure we didn't miss out on doing something we were really excited by.
Now I get we like to think there's some sort of logic to this approach, but as George kindly told me – while punching me in the head – what I was doing was undermining our position.
For a start, your relationship with the client is impacted. That doesn't mean they don't value you, but it means they don't value you as much as they should. They see you as a 'cheap problem solver' rather than a valuable problem solver.
Then there's the fact all your additional time and passion will never be rewarded to the level it deserves. The worst part is this is your own fault as you already set the precedent for how much you are worth by lowering your fee to such a great degree.
And then there's the dilution of the projects importance.
In essence, when something is made much cheaper, the effect is its value goes the same way. Going from something significant to just another thing being done. From having a strong focus within the company management to being delegated to people who don't really have the same decision making power.
Before you know it, clients start questioning other things you're doing.
Asking why certain things need to be done. Challenging the time or expense on the elements that show the real craft.
Leaving the end result a lesser version of what it should have been.
Now this doesn't happen all the time, but it happens a lot.
And while I get we are in a highly competitive time, where everyone is looking to save cash – the ease in which we undermine our own value is both astonishing and debilitating.
George's brilliance was his ability to have us walk away.
I have to be honest, we had many arguments about this over the years … but in the main, he was right.
His point was 'why would someone value us if we're not valuing us?'.
It's a pretty compelling argument.
This doesn't mean we weren't open to negotiation, but George's position was 'never forget we have something they want because we've shown them something they need'.
Another pretty compelling argument.
And while this approach helped us not only win all manner of great creative projects – but helped us be a profitable, sustainable company – I still found it hard to deal with.
Hell, on the occasion we didn't win a project because somebody said they could do it for cheaper, I was a bloody nightmare. George used to say it was because I am an only child – which may be right – because I hated not getting what I really, really wanted.
And even then, George was the voice of reason.
"Why are you upset about losing a project with a client who wants to go down to a price point rather than up to a standard?"
ARGHHHHH!
What makes it worse is he meant it.
He, more than any of us, knew our value and wasn't going to let us let go of something we had worked so hard to earn.
He's right of course.
It's the reason the best work comes from people who share the same goal.
To aim high, not cheap.
Sure, money comes into it … but the focus is always the quality of the output not just the price.
It's why Cynic was so exciting.
It's why Wieden+Kennedy are so special.
It's why Metallica's management are so influential.
It's why all the work I'm doing right now is so fascinating.
George taught me so much.
While I appreciate I'm in a much more privileged position than many, nowadays I am totally comfortable with walking away from a project if I feel the vision, ambition and value for a project is not shared.
And what's weird is that while that approach has resulted in me walking away from a lot of potentially interesting projects that were worth a lot of money to me – especially over the last 6 months – it has brought me a range of fascinating clients and projects [and cash] that most agencies would kill to have a chance to work on.
I've written about knowing the value of your value in the past.
I've talked about how that lets you play procurement at their own game.
And while it feels scary to stick to your standards when someone is threatening to take away something you really want, it also makes you feel alive.
Butterflies of excitement. A taste of power and control. Nervousness of being in the game.
And while it might not always come off and while you may be able to justify why it would be easier to just take whatever they want to give you … it's a beautiful feeling to feel you matter. That your work matters. That the way you look at the world matters. That what you want to create matters. That you won't allow yourself to do something simply because you're the cheapest. Or allow a bad process to force a diluted version of what you were hired to do. Or let yourself be evaluated by someone who doesn't care about what you're creating, just that it's done. That you matter enough to not allow others to negatively judge you for terrible conditions they put you in.
It can take time to come to terms with this.
It took me almost 20 years to really get it.
And while some may call you a pretentious or stubborn or commercially ignorant, the reality is dismissing the value of your value simply to make things commercially viable for everyone else is simply the most stupid thing you can do.
Because to paraphrase something Harrison Ford once said, when you devalue the value of something you've spent your whole life working at, you're not just being irresponsible, you're not valuing the value of the time, experience and expertise it has taken to get you to that point.
George knew this.
George helped me benefit from this.
George eventually got me to understand this.
And I'll always be grateful for that gift.
________________________________________________________________________________
I've removed comments. Not just because I'm scared of the mountain of abuse the ex-cynic alumni who comment on here may/will give me. But because I'm even more frightened they may bathe George in even more praise and that would be too much for me to deal with.

Adland Does More Than Just Sell, It Makes You Feel …
January 19, 2021, 7:00 am
Filed under:
A Bit Of Inspiration
,
Advertising
,
Agency Culture
,
Attitude & Aptitude
,
Authenticity
,
Comment
,
Communication Strategy
,
Confidence
,
Creative Development
,
Creativity
,
Culture
,
Emotion
,
Empathy
,
Human Goodness
,
Innocence
,
Insight
,
Marketing
,
Perspective
,
Point Of View
,
Relevance
,
Resonance
,
Respect
,
Wieden+Kennedy
When I hear people say 'TV ads are dead', I laugh.
Especially when – in the same breath – they talk about the importance of content.
But what makes me hysterical is when they talk about content in terms of volume rather than emotion.
How many different ways it can be cut. How many different platforms if can be carried on. What it allows you to say and show.
That sounds even worse than a bad TV ad to me.
And as much as I love technology and what it is allowing creativity to do and impact in marketing, a great piece of film still has the power to have more impact on what people think, feel and do than 10,000 eco-systems that have all been designed to remove every possible element of friction rather than ignite it.
What's also amusing is that while the industry loves to focus on the new, new thing – even though in many cases, the new thing is simply an old thing, albeit with a new name – it's the same, arguably 'older', agencies who use creativity in the most consistently powerful, thought-provoking and emotionally igniting ways.
Don't get me wrong, I'm not knocking them – quite the opposite actually – and I bloody love them all, however while everyone justifiably talks about the Wieden's, Uncommon's and Mother's of the world, I think we should all take a moment to acknowledge the incredible work AMV is doing right now.
Of course they've always been one of the best but right now … they're coming out swinging.
Not only did they make the best Christmas ad ever written for Plenty paper towels – yes, a bloody paper towel brand – and the incredible Wombstories for Bodyform, they've just launched this masterpiece for MacMillan Cancer Support.
Amazing isn't it?
Almost 2 ½ minutes long and yet it never feels it.
In fact, you watch it over and over again.
Even though it makes you cry.
Properly sob.
Maybe it's because in this repetitive life of isolation, it lets us feel human … connected to someone or something in a way that we've not had for a long time. Or maybe it is a reminder of how fragile life is or how lonely it can be.
Whatever it is, this is more than just 'an ad', and so, so much more than the contrived content designed to work across multiple platforms that so many people in the industry seem to think is the way forward … because this incredible piece of film allows us to glimpse the fine line that exists between life and death and the amazing souls who do their absolute best to try and keep them as far apart for as long as possible.
It had a huge impact on me.
Because like AMV did with Plenty – albeit from a VERY different perspective – their eye for detail was immense.
You may not notice all of them.
You may only notice them if you've lost someone.
But they're there and they're real in all their beauty and tragedy.
The exaggerated happiness to try and disguise the worst situations for the sake of those who don't quite understand.
The need to be strong for those who know their reality but don't need that being brought into their reality.
The joy of giving someone a second of happy distraction in a life surrounded by bleakness.
The despair of seeing a child come to terms with their parents mortality.
The elation and gratitude of victory.
The intense fear you think this may be the end and you are petrified you may be alone during your final moment.
But it's the last scene – where the family say their final goodbye to a woman they obviously love so much – that truly ripped me apart.
From the hand reaching out, struggling and desperate to find the hand of the person they love – a final touch before they slip away – to the intense, shocking loneliness that engulfs you when you realise they've taken their final breath.
It reminded me so much of my Mum.
As I sat next to her, after she had come out of her operation, only to see everything collapse in front of my eyes.
The attempt to make sense of something that made no sense.
The shattering of life as someone I loved with all I got went away.
A death that was as unfair as it was untimely.
And what's strange is I keep watching the ad to relive that feeling.
To be reminded of that final moment with Mum. The sadness and the pain.
Because while it makes me cry deeply every single time … taking me to a place I never want to relive … it has this weird effect of letting me feel closer to her.
A moment where we are together again.
Some kind of private moment.
So I look at it again and again and again. Not just that final scene, but the whole thing … watching events unfold in front of me as if it was for the first time seeing it. Being moved, uplifted and devastated at the exact same moments every single time.
Until that final moment.
Where even though the music reaches its crescendo, everything feels silent.
Where I gasp for air while wanting to scream to try and break the reality of what's happening in front of me.
Where I feel my whole body is tightly wound in a futile bid to hold things together.
It's a tragic feeling of familiarity that I wish wasn't.
And yet I am grateful for it. I truly am.
Because despite all this raw emotion, I never feel the ad exploits.
Yes, it challenges and confronts, but it never ventures into shock while also – somehow – never feeling like it is keeping anything back either.
It is an extraordinary piece of film that reminds us the people who try to keep the thin line between life and death as far apart as possible for each and every one of us, are also people.
Doing whatever it takes to help the people suffering and the people watching, move forward to wherever a better place exists.
It didn't just make me send it to people, put it on social, look up the team behind it and write this post – it made me sign up to make regular donations to MacMillan Cancer Support.
Don't tell me TV ads don't work. When they're like this, they can change the world.