The End Reveals Who You Really Are …
June 6, 2023, 8:15 am
Filed under:
A Bit Of Inspiration
,
Attitude & Aptitude
,
Childhood
,
Emotion
,
Empathy
,
Football
,
Leadership
,
Nottingham
,
Nottingham Forest
,
Resonance
,
Respect
,
Talent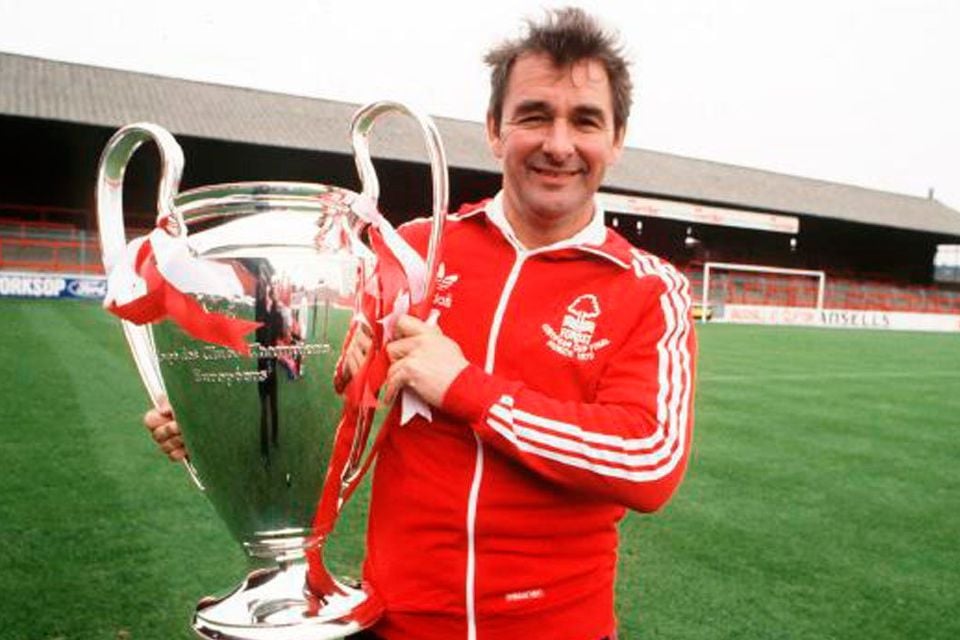 One of the people who made my childhood so amazing was someone not connected in the slightest to my family.
Brian Clough.
Over the years I've written a lot about him.
How he led my beloved Nottingham Forest to glory no one could have ever dreamed about.
How he led the football league in terms of standards and reputation.
How he led the Nottingham through its darkest days of Margaret Thatcher.
How he'd serve me at his newsagents in West Bridgford on a Sunday morning.
How he put a city on the map again.
Hell, I even did a presentation about the management lessons you could learn from him.
He was a hero to me.
It's because of him I travelled to the other side of the World to see Nottingham Forest get into the Premiership again. He made me love them so much. He made me feel the sadness of 23 years in the wilderness.
Now it is fair to say at the end of his management at Nottingham Forest, the effects of his alcoholism had taken hold. He was not who he had once been.
He said he drank because he got to celebrate more than most … but everyone knew. And yet, despite that, everyone still respected him.
Even at his last game at the City Ground – where we lost – the entire stadium, including the opposition fans, rose up to applaud him and shout his name.
Can you imagine that happening for anyone else?
Hell, even with his long successful reign at Forest ending in relegation, all the fans – and the TV pundits – still loved him. Still wished he could get better to stay on.
And while there are lots of stories that help explain why he was so loved, I heard two new ones recently that really showed how important character and principals go a long way in having people follow and believe in you.
The first is how he talked a man off a bridge who was planning to die by suicide.
He was driving home and saw a large group of people on Trent Bridge, congregated in a particular spot.
Rather than drive past, he pulled over – literally on the bridge – to find out what was happening.
There he found a Policeman trying to talk the man down.
From there, he took over, talking gently to the man.
Asking questions. Being interested in what he was going through. Offering to help.
At one point the topic of football came up and the man revealed to Clough he was a Notts County fan. Without missing a beat, Clough said that he liked them but he should come and see his team as they're doing pretty well. [They'd just won the European Cup]
Eventually the man was coaxed down and the Policeman who was there nominated Clough for an award – such was his influence in bringing him down, and later he was given a certificate naming him 'citizen of the month' by the Police.
Clough was an enigma.
You never knew what you were going to get.
Hugely charismatic but with an ability to be ruthless and vicious.
By the same token, he was incredibly generous and compassionate.
He loved his family. He loved Peter Taylor [despite them having a huge fallout that resulted in them never talking again] and he loved helping those who needed help.
The story of how he took in 2 young brothers who were poverty stricken and in an abusive home reads almost like a soppy Hollywood story. Except it's true.
However the other story I heard recently that revealed his generosity is from his last ever match as Forest manager.
The date is May 8, 1993, and James Scowcroft, was a youth team player for Ipswich Town.
Scowcroft would become a popular striker for them – making more than 200 appearances – but back then, however, he was 17 and yet to make his first-team debut.
This was an era when apprentices had a list of match-day chores and his was to look after the away dressing room. His job was to make sure everything was tidy and organised and he would go in five minutes before kick-off – while all the players were waiting in the tunnel – so he could get a head start making sure everything was ready for half-time.
That day, however, was different.
This is what James said:
To the end, he cared about the game and especially the youngsters entering it.
No wonder the BBC Commentator, Barry Davies, summed up that day – and Clough's career – with this:
"Clough emerged from the tunnel and, always keeping it interesting, hugged a policewoman before taking his seat. I reported that by saying "An embrace for the law on his last home appearance. The man with the green sweater. Whatever his failings, whatever his foibles, he's been a power of good for the game of football."
It's a pretty perfect summation.
Clough was flawed but he was also a genius.
Many thought he was a maverick, but there was always method to his madness.
And a big part of that method was his belief in the potential of others.
He would fight for them.
He would protect them.
He would help them.
This article from The Athletic captures so much of the great man … from his earliest days to his lasting legacy.
And it is a lasting legacy … hell, he has 3 statues of him for a start.
They say if you remember people, they're still with us.
Well I remember him. He helped write a big part of my brilliant childhood.