Being Positive Means Nothing If You're Denying The Truth …
March 25, 2021, 7:30 am
Filed under:
A Bit Of Inspiration
,
Advertising
,
Agency Culture
,
America
,
Attitude & Aptitude
,
Authenticity
,
Brand Suicide
,
Comment
,
Communication Strategy
,
Confidence
,
Consultants
,
Creative Brief
,
Creative Development
,
Creativity
,
Culture
,
Devious Strategy
,
Diversity
,
Education
,
Egovertising
,
Emotion
,
Empathy
,
Equality
,
Fake Attitude
,
Focus Groups
,
Fulfillment
,
Honesty
,
Innocence
,
Innovation
,
Insight
,
LaLaLand
,
Management
,
Marketing
,
Marketing Fail
,
Planners
,
Planning
,
Point Of View
,
Professionalism
,
Relationships
,
Relevance
,
Resonance
,
Respect
Toxicity.
It's a great word to describe a terrible thing.
It perfectly captures the strategy so many companies, people, governments have adopted to get ahead regardless of the cost.
But what a cost it is.
As the stories of Corporate Gaslighting highlight, it is destructive, debilitating and harmful and its rightfully being called out more and more.
However one of the byproducts of this rightful shift has been the increasing number of companies and agencies who will only accept 'the positive'.
I'm not talking about them wanting to offer optimism in a challenging world, I mean they are actively dismissing or ignoring anything that they deem as bringing negativity into the conversation.
Questions about decisions.
Realities about their audiences.
Considerations about the categories.
No … no … no … no … no!!!
It's the ultimate sign of privilege. Not to mention arrogance. An ability to simply close eyes and ears to the realities millions face every single day, just so they can continue living in their own Disneyland of the mind.
Actually Disneyland isn't right, because their stories involve struggles and challenges … so we're talking about organisations who make Disney look negative.
Jesus Christ!!!
And yet in the same breath, they will wax lyrical about wanting to have 'deeper connections with their customers' as well as 'living their brand purpose'.
Of course it's complete bollocks.
Deeper understanding equates to 'how can we sell more stuff to them'.
And brand purpose is …. well, you know my view.
Can brand purpose have value?
Absolutely.
But brand purpose isn't something you can 'invent' on a whim.
Nor is it a marketing tool to drive sales.
And it absolutely isn't about saving the world.
It can be.
For some.
But it probably isn't for most.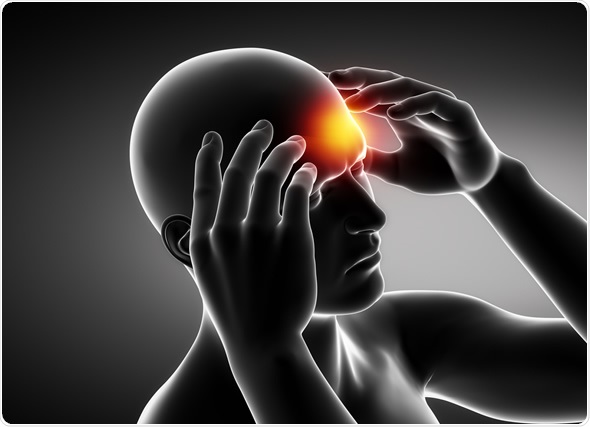 Which is why pharmaceutical companies saying stuff life, 'We exist to rid the world of pain' … makes me laugh so much I get a headache.
The reality is pain makes these companies oodles of money. The last thing they will ever want to do is rid the world of it.
And you know what … I'm cool with that.
Pain happens and they help it stop.
Cool.
But to say they want to get rid of it all?
Forever?
Are they forgetting how pain can actually be useful to people.
How it can help us understand our limits?
Can guide us to better decisions?
Without pain, can you imagine the trouble we would be in?
Which all explains why I – and shitloads of the planet – don't believe a word they say when they, and countless other companies in countless other categories, go on about 'their purpose', especially when it's obviously the total opposite of what funds their business?
And yet this delusional positivity of purpose is everywhere.
And what's worse is we're seeing more and more companies and agencies actively celebrate it, encourage it and demand it.
I cannot tell you how many planners I've spoken to about not being allowed to bring truth to their meetings and conversations.
I talked a lot about this – and the reasons behind it – in my rant at WARC, but it still blows my mind that companies and agencies expect planners to adopt this approach when it's literally the opposite of what our jobs are about.
Planners are not blind cheerleaders.
We liberate through filter-free truth.
That means we're supposed to question, challenge, have a hint of cynicism, push buttons.
Not to be dicks, but to help you be better.
It you want a planner to just accept whatever alternative reality you live in, go hire a bunch of Alexa's.
You can say as much as you like that …
"We don't really have competition".
Or
"We don't like negative insights"
Or
"We don't want to talk about negative comments about us"
… but that doesn't mean we should just accept it.
I don't get why some people have this belief questioning is wrong.
At its most basic level, questioning is about wanting to understand more and surely that's a good thing.
And even if we challenge what we're hearing … it's not to cause upset, it's to get to truth.
Real truth, not corporate.
The truth that helps create great work. Not just in terms of creativity and cultural resonance … but commercial value.
If you don't want to hear that, then frankly, you don't want to grow. Or evolve. Or do something that can genuinely mean something.
Anyway, the reason for this post is because I was recently talking to a couple of creative mates of mine and they introduced me to the most perfect expression for this new attitude of only wanting and accepting 'the positive'.
It's this …
Oh my god, how good is that!!!
I cannot tell you how much I love it.
Not just the expression of Toxic Positivity, but the definition.
"The belief no matter how dire or difficult a situation is, people should maintain a positive mindset. It's a "good vibes only" approach to life."
Both are utterly, undeniably, absolutely bloody perfect.
Because both are utterly, undeniably, absolutely bloody true.
When I heard it, it immediately helped explain why I found so many things in LA, so annoying.
Don't get me wrong, there were amazing people there. And the country is amazing in many ways.
I absolutely feel a deep sense of gratitude for the experience my family and I got to have there.
However quite a lot of people I met had this ability to blatantly ignore reality in favour of repetitively repeating some superficial and delusional positivity while trying to look like they weren't annoyed when I asked what the hell they were talking about.
Even the mere suggestion that everything was not quite as perfect as they are trying to claim was met with an icy smile.
I think I've written about it before, but America taught me the difference between truth and honesty.
For me, truth is often uncomfortable.
It doesn't mean it's done to be harmful, but it does force situations to be seen, explored, discussed and dealt with.
But honesty – at least the version of it I experienced in the US – was different.
Honesty there, was truth with so many layers of sugar-coating on it, you didn't taste any bitterness or sharpness.
What it meant was everything was designed to be easy to swallow … to give the impression of openness without being open.
Silicon Valley are particularly good at this approach.
White people – dealing with issues regarding race – are exceptionally good at this approach.
An ability to ignore reality by communicating an alternative version of it.
One that bursts with positivity and happiness. And if they could add a Unicorn to it, they would.
But it seems Toxic Positivity is becoming more and more prevalent.
And while the picture above shows Zuckerberg, it's not specifically about him.
It's about any organisation who deals with the raw realities of life with a thin, pained smile while they slowly and calmly explain to you everything is great and everything their company does is great and to even suggest otherwise – even if it comes from a desire to help make things better – is an act of intolerable aggression.
As much as toxic negativity is a dangerous act, so is toxic positivity.
It denies the truth for the people who need it the most.
And while I get why some companies would rather not deal with that, actively shutting it down to spout some inane and delusional 'happy clappy' message is equally as destructive, debilitating and harmful as it's more negative cousin.
The reality is truth and transparency makes things better.
Nothing shows greater respect than giving someone objective truth for the single reason you want them to succeed more powerfully.
I appreciate it might not always be easy, but it's always worth it.