If You Don't Have Trust You Don't Have Anything …
April 7, 2022, 8:15 am
Filed under:
Advertising
,
Attitude & Aptitude
,
Comment
,
Creative Development
,
Creativity
,
Culture
,
Marketing
,
Marketing Fail
,
Relationships
,
Respect
,
Trust
,
Truth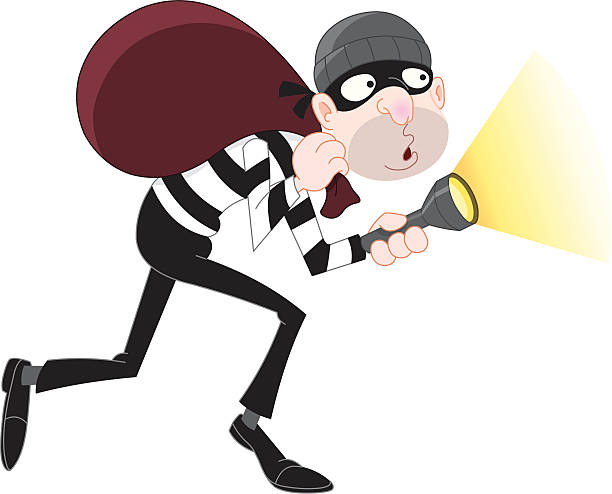 Recently there has been a number of cases where we've sadly seen companies take creative ideas from one agency and have them made, without acknowledging the original creator, by someone else.
We saw it with the Coinbase Superbowl spot and I saw it with an ex-client of mine.
What is especially amusing is that when these people are called out, their first inclination is to try and bluff it out … despite you being able to prove it was your work thanks to specific dates, presentation materials and information about who was in attendance.
In my case, the individual in question literally asked "what's your problem?"
With a comment like that, they were either being deliberately ignorant or, well you get it …
So we launched legal action against them.
At the time, some said this was sour grapes.
That we were being petty and alienating future business as it would make companies want to keep away from us.
But they were wrong.
Because this was never about the specific piece of work they took from us had gave to someone else – while not paying or acknowledge us for the origination, it was about respecting relationships and valuing what you do.
It's fine to have differences of opinion.
It's fine to realise a relationship – regardless how long and fruitful it has been – should end.
But that doesn't mean you can act like the relationship never happened and you can do whatever you want with the things you did together.
Creativity is hard enough without all the commercial obstacles it needs us to jump over.
Brand assets.
Processes.
Eco-systems.
Appropriation.
Corporate politics.
Pre-testing.
Post-testing.
Measurement criteria.
Short timelines.
The last thing the industry needs is to have to start worrying about the integrity of the people you're working with/for … which is why we took legal action, because our view was if we didn't, we would be complicit to it when it happens again in the future.
Maybe not to us. But to someone.
And for the record, while they didn't let it go to court, we were recompensed fully and it never did us any harm in winning other business. Quite the opposite in fact.
Now doing this doesn't mean you have to it with public fanfare and maximum embarrassment, we didn't – though I should point out I think what Kristen did with CoinBase was both brilliant and utterly justified – but it also doesn't mean you should just forget about it and put it down to 'experience'.
Whatever way you look at it, this is NOT how business works and nor should it.
Look, we all make mistakes.
Some can be bloody massive ones.
Hell, I've made bloody millions.
But how you deal with those reveals who you really are and sadly, the industry is seeing quite a few people who don't seem to believe this sort of behaviour is in any way wrong.
Sure this attitude might work for them in the short term.
Sure they can try and deflect and deny blame for as long as they like.
But while I was going to end this post about the more transparent the relationship, the better the work … I decided it would be better to end with two [paraphrased] pieces of advice I got from Dave Luhr, the now retired Chief Operating officer of Wieden+Kennedy.
For those people who know who I'm talking about, you will hopefully hear his voice as you read it … though in conversations with me, he would always start with "Campbell …"
"Anyone who thinks they were successful by themselves is an asshole".
"No one does their best work for assholes".
Is This The Ultimate Metaphor For Modern Creativity?
March 15, 2022, 8:15 am
Filed under:
A Bit Of Inspiration
,
Advertising
,
Agency Culture
,
Attitude & Aptitude
,
Authenticity
,
Comment
,
Confidence
,
Creative Development
,
Creativity
,
Culture
,
Honesty
,
Management
,
Marketing
,
Relationships
,
Research
,
Resonance
,
Respect
,
Trust
,
Truth
I recently saw this very disturbing video.
When I say 'disturbing', it's not bad … in fact the person in it has CHOSEN to be in this situation … however watching it absolutely freaks me out.
I find it hard to watch.
I find it hard to breath.
I find it hard to comprehend.
In fact, every time I watch it, I start jiggling my arms and neck because I need to feel I am free to move rather than be trapped in the most contrived of spaces.
Have a look at this …
However after forcing myself to watch it a few times, I realised it could be seen as more than just a deranged man wanting to increase the odds of death. It was a perfect metaphor for so much of working in the modern creative industry.
Yes, we could talk about the quest for craft and rigour. The painstaking approach we take to find an idea that will unlock a whole world of change and opportunity. The commitment to doing the right thing rather than the easiest.
I could talk about that, but …
1. I don't know if that is true for a lot of what goes on these days.
2. It feels far more a reflection of dealing with corporate politics, committees, toxic positivity, arrogance and ego or – worse of all – workshops, specifically those designed to let people 'feel part of the process' despite the fact they created the problem you've been asked to solve.
I know all this sounds massively arrogant of me.
It's certainly not the case all the time.
But the fact that when it isn't, it's like a revelation means it's far more present than many like to admit. And that's horrific. Not just in terms of the wasted energy and time … but in lost opportunities. Which is why the best relationships are built on people who want the same thing.
That doesn't mean they will always agree on how to achieve it … but it does mean you trust and respect each others opinion, talent and expertise rather than thinking the other party is out to screw you over. Though the way the procurement process is often handled, it's not hard to see why that happens.
It doesn't have to be that way.
Not if you really want something to be great.
Not if you truly value the work the other party brings to the table.
That doesn't mean you shouldn't care about costs – of course not – but as I wrote a while back about how Metallica's management dealt with me when we started working together, their view was when you pay someone well, you're not just showing respect for what they do, you're ensuring they want to give you their best in all they do.
Which makes an even more cost effective arrangement.
A more trust-worthy relationship.
A more productive partnership.
Who knew?
Oh yes, the people who understand the value of living up to quality, not purely down to a price.

Create Change, Not Ads …
February 25, 2022, 8:15 am
Filed under:
A Bit Of Inspiration
,
Advertising
,
Agency Culture
,
Attitude & Aptitude
,
Authenticity
,
Brilliant Marketing Ideas In History
,
Colenso
,
Confidence
,
Content
,
Context
,
Creative Brief
,
Creative Development
,
Creativity
,
Culture
,
Emotion
,
Empathy
,
Equality
,
Experience
,
Innovation
,
Insight
,
Internet
,
Marketing
,
New Zealand
,
Premium
,
Relationships
,
Resonance
,
Singapore
,
Sunshine
,
Trust
,
Truth
One of the reasons I always loved Colenso was their approach to advertising.
Rather than always make the 'ad' the solution – or worse, use ads to promote the problem – they used creativity to solve the challenge in front of them and then created brilliant advertising to amplify awareness of whatever solution they'd come up with.
I'd talked about this approach in a presentation I did way back in 2008 for PFSK in Singapore.
We had just launched Sunshine and I was talking about the difference between solutions and ad solutions … all while Colenso had found a way to bridge both.
They used this 'double dipping' creative approach for everything.
Treehouse Restaurant for Yellow Pages.
Asscam for Levi's.
Play for Spark.
Tally for State Insurance.
X-Ray Cast for Anchor.
Speed Dial for Volkswagen.
MyHooman for Pedigree
Brewtrolium for DB Export.
K9FM for Pedigree.
There's too many examples to write about, and now I'm at the agency that did all this brilliance.
Since I've been here, I've seen this approach in action almost every day.
Of course it doesn't always work … and it doesn't always get bought … but the idea of bringing audacious solutions to problems rather than just audacious advertising is something pretty infectious.
There are a few really exciting things on the table, but recently we launched something – with our client Spark – that doesn't just excite me, but makes me so proud I'm going to break my habit and actually write about it.
I know, who am I?
Beyond Binary is our way to create a better internet. A more inclusive internet.
In conjunction with our client, Spark – and working alongside rainbow communities – we developed a piece of code that anyone can download and easily add to their website.
What this code does is change the field formats on websites so they no longer only offer Male or Female options.
While to many this may seem a small thing, to the Trans and Non-Binary community – of which we are talking millions – it is important. Not simply because it represents them being seen and valued by organisations, but because it stops them being forced to misidentify who they are to fit in with established internet protocols.
In addition to the code, we made a film [see below] to help communicate why this is important for the non-binary community and business … as well as a website where you can download the code, learn how to add it to your existing site, hear stories from people who are affected by this situation every day and even access a pre-written presentation you can use to show your bosses why they need to do this.
A lot of people spent a lot of time working on this – which is why I was so thrilled when Campaign Asia wrote such a lovely piece about it.
I am not saying this because they used a competitor campaign to highlight how good ours is – though that helps, hahaha – but because they got it.
The understood exactly why we did it and how we did it … and that's important because we sweated this. A lot.
Obviously we're very proud of Beyond Binary but the key is getting companies to take part … so if you read this blog and work for a company with a website, please can I ask you to get involved. The more inclusive we make the internet, the better it is for everyone.
Thank you Colenso for being stupid enough to bring me over.
Thank you Spark for making this actually happen.
Thank you to the communities for helping and trusting us to do this right.
Thank you to anyone who takes part.
This is why it's so important …