When Forest Were Great And Football Ads Were Poor …
March 31, 2022, 8:15 am
Filed under:
A Bit Of Inspiration
,
Advertising
,
Agency Culture
,
Attitude & Aptitude
,
Brand
,
Craft
,
Creative Brief
,
Creative Development
,
Creativity
,
Culture
,
Emotion
,
Football
,
Nottingham
,
Nottingham Forest
,
Sport
,
Wieden+Kennedy
,
World Cup
Once upon a time, Nottingham Forest were magic.
So magic, they were Kings of Europe. Twice in a row.
So magic, they had a song about it.
So magic, Adidas used them as proof of their football credentials in ads …
That team was amazing.
I even remember those boots.
But I must admit I don't remember Adidas being the 'science of sport' – even though that is the most German sport tagline ever written – all I remember is that at my school, Adidas stood for All Day I Dream About Sex".
Even though I probably didn't even know what sex was back then,.
And while I still find it hard to accept my beloved team wore the football gear of the enemy – though I did try to get NIKE to sponsor them, once even including it as a recommendation in a strategy deck which was met by howling laughter – I accept it is nice to see at least one international brand recognised their incredible achievements.
But for all that, Adidas – and Nottingham Forest – will never beat Nike for this.
Still the best World Cup spot. Ever.
Unlikely ever to be beaten.
And trust me, we tried. Hard.
Which maybe says more about what clients want these days than creative ambition.
Maybe,

The Difference Between Interested And Committed …
October 18, 2021, 8:00 am
Filed under:
Attitude & Aptitude
,
Authenticity
,
Comment
,
Confidence
,
Creativity
,
Football
,
Management
,
Nottingham
,
Nottingham Forest
,
Perspective
,
Professionalism
,
Relationships
,
Standards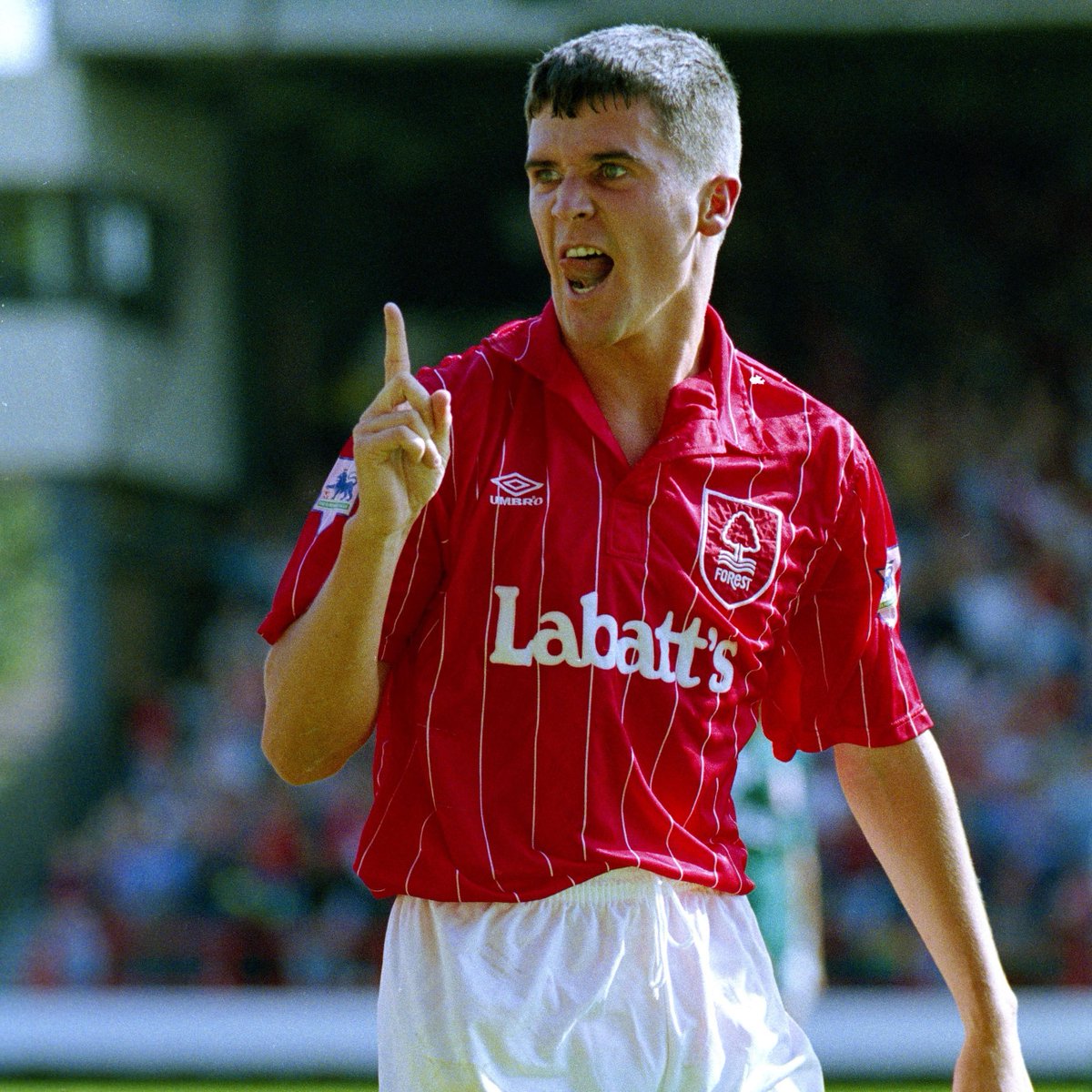 I love Roy Keene.
I know people say he could start an argument in an empty house, but I have the upmost respect for him.
Not because he used to play at Nottingham Forest.
Nor because he has always spoken respectfully about at the City Ground … especially with the legendary Mr Clough.
But because he has always been utterly committed to what he does and what he believes.
The reason I find that worthy of note is because too many people confuse interest with commitment.
Interest means you will change when something else comes along.
Interest means you'll take a shortcut when easier options become available.
Interest means you will priorities ideas that offer more popular possibility options.
But commitment is different.
Commitment is a stubborn, steadfast, obsessive focus on what is the most important.
No shortcuts. No distractions. No deluding yourself or others.
Many may find that annoying. Especially colleagues.
They'll likely – probably rightly – read it as you making a judgement on their values and priorities. They may freeze you out or just question your sanity.
But commitment doesn't mean you're not open to new experiences or new ideas.
Nor does it mean you are out-of-date or a stick in the mud.
It simply means you'll never let someone call you out for never giving your all to what you do.
You may make mistakes.
You may be seen as decisive or confronting.
But you'll never be accused of not giving your all to all you do.
I've worked with a few people like this over the years.
All – without doubt – made me better in a multitude of ways.
And while I don't deny they weren't always easy. They were always worth it.
In a World where we celebrate the interesting. Let's not lose sight of the importance of the committed. To make sure you know the difference, watch this. All of it. It's brilliant.
Attitude Drives Output …
January 13, 2021, 7:30 am
Filed under:
A Bit Of Inspiration
,
Advertising
,
Agency Culture
,
Attitude & Aptitude
,
Authenticity
,
China
,
Comment
,
Communication Strategy
,
Confidence
,
Corporate Evil
,
Creative Brief
,
Creative Development
,
Creativity
,
Culture
,
Distinction
,
Emotion
,
Empathy
,
Experience
,
Innovation
,
Insight
,
Management
,
Marketing
,
Nottingham
,
Nottingham Forest
,
Planners
,
Planning
,
Point Of View
,
Positioning
,
Relevance
,
Resonance
,
Standards
,
Wieden+Kennedy
Once upon a time, Nottingham Forest had a manager called Sean O'Driscoll.
He was an excellent manager. Someone who understood the game and got his teams to play attractive football.
Everything was going well until our then owner – the insane Fawaz – decided to fire him, despite us being at the top end of the table and having just beaten Leeds 4-2.
The reason I mention this is that I recently read an interview with him about how Forest are playing now and in it, he says something that really impacted me.
This is the piece:
The bit that really hit me was when he said:
"Bournemouth expect to win, Forest hope to win"
He's right. But his point is far bigger than being just about football teams.
A lot of people mistake confidence with arrogance.
I get it's a fine line, but there is a big difference between the two.
One of the things I found really interesting when I was at Wieden was how many people viewed us as arrogant.
People who often had no experience of working with us in any way.
OK, so there was the odd one or two like that – probably me [hahahaha] – but the reality is/was, it's a pretty humble place … filled with good, talented humans who love creativity.
But here's the thing.
When we went into meetings, we generally expected to win.
Not because we thought we were better than everyone else, but because the work we put forward was always what we truly believed was the right thing to do.
We didn't let politics get in the way.
We didn't let egos get in the way.
We didn't weigh the work down with things that sounded good but ultimately just got in the way.
The only thing that mattered was allowing creativity to solve the problem in the most interesting, intriguing and culturally provocative way possible.
Some people found that hard to deal with.
They found our confidence in the work confronting.
But the thing was, it wasn't because we were big heads, it was because everything we presented was something we had sweated and pushed. Every detail was in there for a reason. That didn't mean we weren't open to discussion. Or opinion. It's just we wanted it to be a discussion, not a dictation … because to throw something out just because someone didn't like it or misunderstood it meant we were dealing in politics not creativity and that's not something we subscribed to.
Some misunderstood this.
They interpreted the belief we had in what we were presenting as arrogance.
But arrogance is when you expect to win without putting in the effort.
And that was never the case with Wieden – or countless other places of repute.
The reason I like that O'Driscoll quote so much is he shone a light on the difference between belief and hope.
Hope is when you have worked hard.
Belief is when you have worked hard based on a philosophy.
Not a purpose, a philosophy.
Something that is more than effort or direction, but a distinctive way to play. A style you believes gets better results. A philosophy everyone believes in and is committed to. A standard you all want to reach to show respect to where you are.
If some people mistake that for arrogance, then so be it.
Because the work born from those who play a certain way to win, is far better than those who hope they don't lose.
Thanks Mr O'Driscoll.